North Street Music has a track record of designing and implementing successful marketing, PR and sponsorship campaigns for a range of organisations, concerts and festivals. With a team of marketing professionals from a range of disciplines (PR, Branding, Communication, E-marketing, Sponsorship) North Street Music can provide strong marketing support for a range of music projects and concerts.
Projects include:
York Jazz & Soul Festival 2009 – Sponsorship Campaign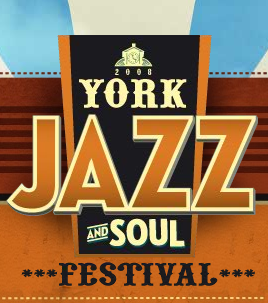 North Street Music was engaged to identify, source and secure sponsors and partners for the 2009 York Jazz and Soul Festival, to be held in October 2009. This included preparing the sponsorship proposal, articulating benefits, identifying sponsors, and bringing on board all stakeholders and interested parties.
The Ellington Jazz Club – Project Development and Launch Event Marketing
North Street Music worked with Graham Wood and Bernard Kong from the initial planning stages of The Ellington Jazz Club, the first dedicated Jazz Club to be build in Perth, to the opening event. North Street Music continues to provide on-going marketing input to ensure the long-term success and profile of the venue.
North Street Music's involvement included:
• Assisting The Ellington with strategy and way-forward plans
• Designing the initial research to ensure the venue took into account the desires and needs of the jazz community, both musicians and patrons
• Securing partners, such as The Hyatt Hotel, to work with The Ellington in bringing world class musicians to Perth
• Scoping the Launch of the Club including PR and Media support for the launch events
"Bourby was a highly valued team member in the formative stages of The Ellington Jazz Club. She had great ideas and concepts for developing awareness before we opened. She understood our business concept prior to opening and was great at marketing, promotions and publicity after we opened our doors."
Graham Wood – Director, The Ellington Jazz Club